Picnics & Events
Bishop's Pumpkin Farm is an ideal setting for your next company picnic, family reunion or large gathering.
Located on 40 acres—it is a private country park with only your group on the grounds if you'd like to reserve the entire farm. We have playgrounds for children, petting zoo, pony rides, train rides, and many other options for you to choose from.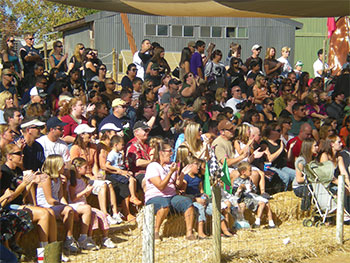 The farm is an easy 30-minute drive from Marysville/Yuba City or the Rocklin/Roseville areas, and just 45 minutes from the Sacramento area.
If you have any questions about Bishop's Pumpkin Farm on how we can make your next gathering memorable, just give us a call.
Call 530-633-2568, or e-mail Meghan.